Bandara Stripe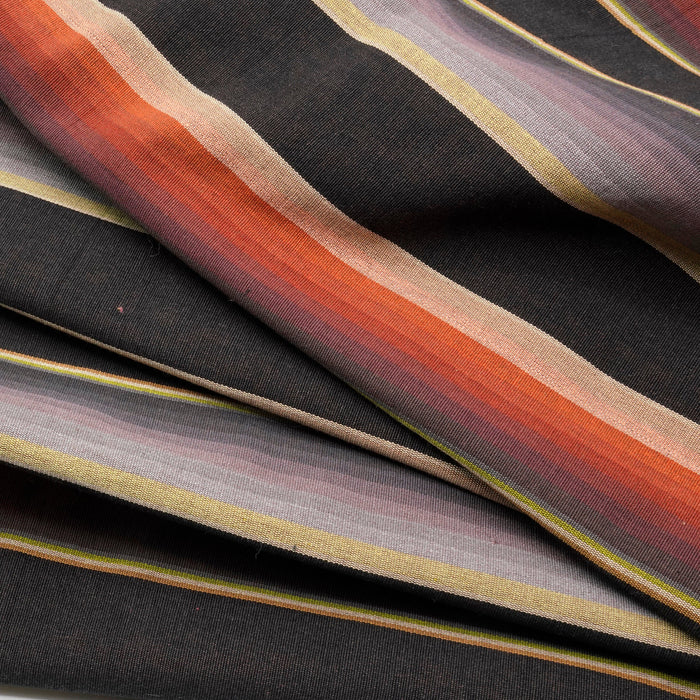 Bandera Stripe

by Laura and Kiran

Shades of black, grey. purple and red

54" wide

52% Cotton 48% Rayon Twill

repeat V: 0" H: 9"

Inspired by the vintage saddle blankets of the Old West, simplified and reimagined in contemporary colors. Suitable for all home furnishings purposes.

If you need a sample: https://www.etsy.com/listing/975209787/sample-bandara-stripe

If you order more than 1/2 yard it will be cut in one continuous piece.

Cleaning Code S , dry clean.